Live ISKCON Temples
Switch to text view:
---
Prabhupada Memories

Viewers:

Amala-bhakta Swami readings

Viewers:
---
Devotee Interactive Classes
---
Dandavats Video Collection
Dandavats Newswall

Viewers:

Recent ISKCON Classes

Viewers:
---
Mayapur Mangal Arati

Viewers:
---
Radio Krishna Centrale Terni

Viewers:

Radio Krishna Centrale Music

Viewers:

HH Jayapataka Swami Radio

Viewers:

---

All Channels




Support devotional broadcasting -
Make a donation today
YES -

I want to help the MayapurTV devotee service.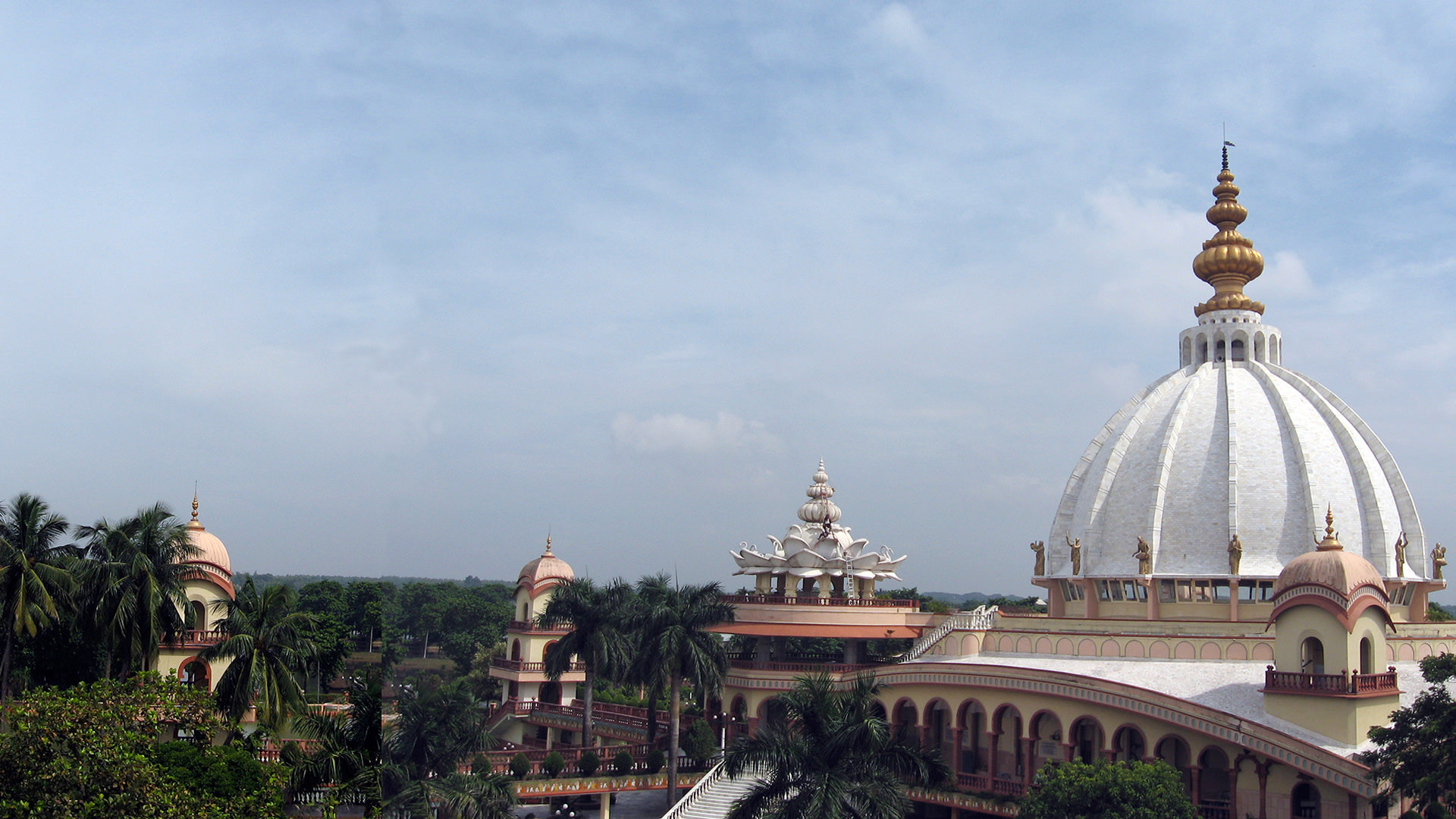 UK Donor payments direct to the UK ISKCON Account
The ISKCON UK Bank Account:
Account Name: 'ISKCON Ltd Mayapur TV',
Account Number: 34770968,
sort code 30-99-21
Address: Lloyds TSB
67 High Street
Watford
Herts
WD17 2DU

Please e-mail payments@mayapur.tv with information on the deposits/standing orders you make so we can check up on them.
Thank you
When you click the red paypal button, the secure Paypal form will appear. Tick the 'Make this recurring (monthly)' box for monthly subscrptions

Your donation will:
---
inspire a worldwide audience of devotees
provide a broadcasting solution for all ISKCON Temples
fund the entire broadcast from Sri Dham Mayapur, ISKCON world HQ
develop ISKCON Cable TV broadcasting in West Bengal

---

Our viewers provide all the finance for the above activities - MayapurTV depends on viewer generosity
MayapurTV Activities
MayapurTV maintains servers which cover:
streaming video and audio
storing and play-back of recordings
website.hosting
MayapurTV provides services to ISKCON Preachers and Temples:
Live streaming and recording storage
Unbranded players for Temple websites
Admin software for Temple channes (local time, class text etc)
Forwarding to Temple Facebook pages
Community help and tech support via a Facebook forum.
MayapurTV operates the live broadcast from Sri Dham Mayapur:
Providing all equipment
Maintaining six full-time staff members (three camera, one mixing, one audio and one floating)
Covering all live broadcast expenses
MayapurTV creates software programs
All our software needs are met by a hard-working team of skilled volunteers, both on the server and client side.
MayapurTV serves the devotee community
Devotees away from association can participate online in classes and festivals.
They can get inspiration in the early morning to join in their local temple morning program.
They can chat to other devotees and make friendships online.
Serve the Holy Dham
Why serve Sri Dham Mayapur?
Sri Dham Mayapur was built by the hand of Srimati Radharani Herself. Scripture states that from this merciful place the world will find enlightenment.
The Internet broadcast from Sri Dham Mayapur reaches a worldwide audience of tens of thousands of people. CableTV reaches over 3 million homes in West Bengal, and by Airtel satellite many more across India make a connection with Sri Dham Mayapur.
This broadcast is funded by viewers donations, and MayapurTV is our donors great service to Srila Prabhupada and the previous acharyas. Together we can make the broadcast of such quality it will touch the heart of people from all faiths and backgrounds and bring them closer to Krishna.
Since the time of Bhaktivinode Thakur, promoting Sri Dham Mayapur has been a major focus for every Gaudiya Acharya, culminating with Srila Prabhupada and the construction of the Vedic Planetarium Temple. MayapurTV is our donors' contribution to this endeavour.
Where the money goes
How the money is spent


In the West, all personnel are voluntary, the programmers, accounts, technical help, donor care, e-mailing, dbase management, fund-raising etc.

The Mayapur broadcast has six full-time staff, costing about Rs 60,000 per month.

Servers cost about Rs 30,000 per month

Expenses also include equipment maintenance and purchase costs for the Sri Mayapur broadcast.

This valuable service is entirely funded by MayapurTV viewers.